Every kind of reclaimed brick – all in one yard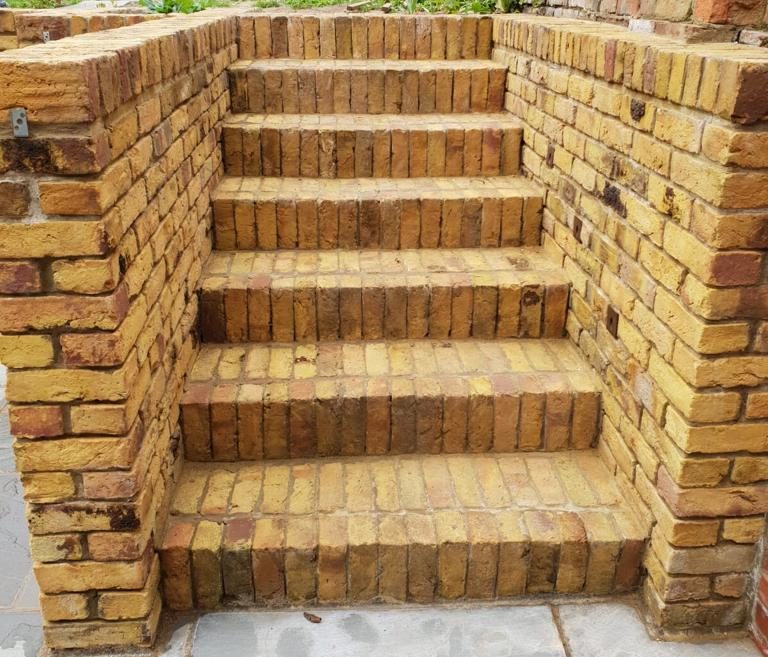 A reliable source of quality reclaimed bricks is essential for many kinds of building project, whether large or small, professional or DIY. Here at Epping Reclaim, we offer an unbeatable choice of colours, textures and shapes of recycled bricks, all featuring that charming and authentic weathered look that brings character to your project.
All of the reclaimed building materials on our yard have been carefully salvaged by trusted demolition contractors using reputable methods. The bricks you'll take home with you were once schools, hospitals, hotels and other large period buildings.
Putting those materials to use for a second time is not only a great way to bring your building project to life, but is also much kinder to the environment; perfect for eco-friendly builds.
What kind of bricks do you have?
From the most common to the most unusual recycled bricks, we're confident that we'll be able to supply whatever you're looking for. As a rule, we always have a plentiful supply of:
Red stock bricks
Yellow stock bricks
Engineering bricks
Fletton bricks
Handmade bricks
Waterstruck bricks
Re-pressed bricks
Wire-cut bricks
Multis And more…
Even if you think you have a particularly unusual requirement, you should give us a call. You may be pleasantly surprised by the stock we carry – and the prices we offer.
What can reclaimed bricks be used for?
There are no restrictions on the use of reclaimed bricks. We help all kinds of customers find the right salvaged bricks for their building project, including trade builders and DIY-ers:
House extensions
Garages
Conservatories
Repairs
New builds
Outbuildings
Why use reclaimed bricks?
There are many reasons to order used bricks for your project, but often it's because people want their new structure or repair work to blend in with its surroundings. Sometimes, planning restrictions will force the use of recycled bricks. Other times people enjoy the weathered, characterful appearance they lend to a building. Not forgetting, of course, the environmental benefits. Used bricks have a much lighter carbon footprint than new bricks, meaning they don't harm the environment.
We know bricks
Whether you're laying bricks for the first or hundredth time, we offer a high level of knowledge and experience to help you find the right bricks for your project. We'll also help you estimate the quantity required, and of course the cost – always aiming to give you the best possible value for money.