High-quality reclaimed railway sleepers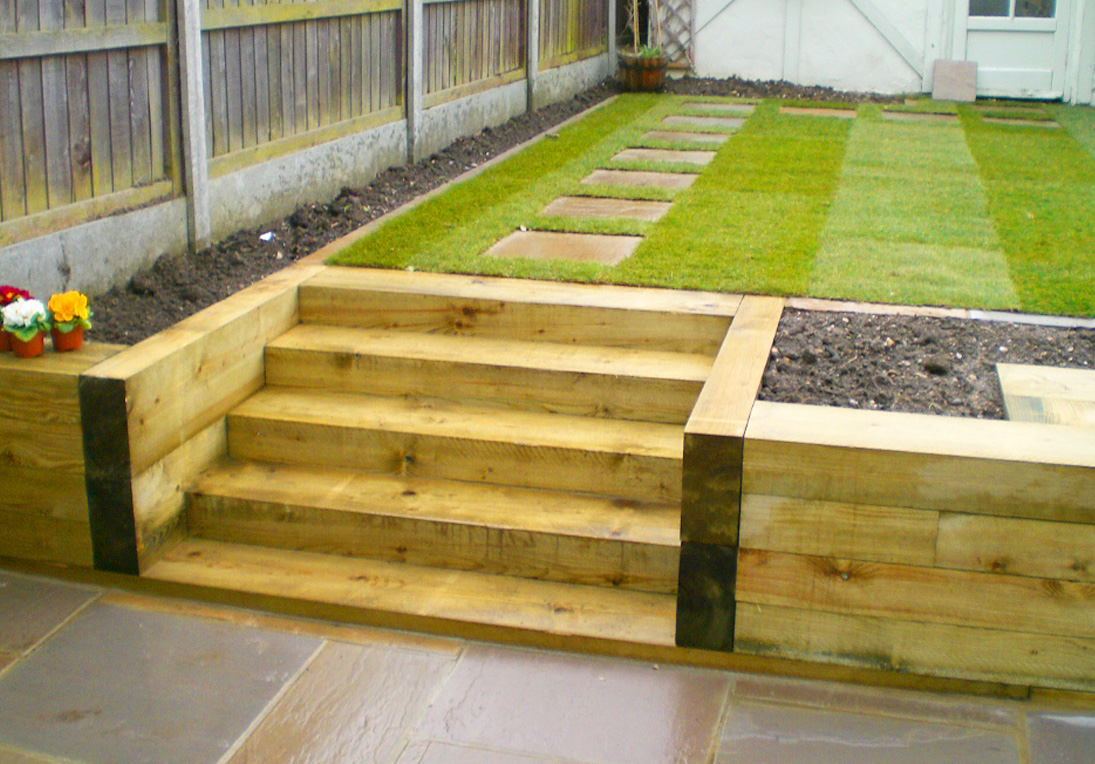 One of the most versatile and popular of the products we stock, railway sleepers are perfect for a wide range of uses, and bring a touch of rustic atmosphere to even the most plain environment.
With hardwood and softwood sleepers in stock, we offer a range of graded and sorted sleepers to suit both your project and your pocket.
It doesn't matter whether you're a construction professional or a first-time DIY-er, we always aim to offer the best value for money for our sleepers.
What can recycled railway sleepers be used for?
Sleepers are so versatile, that a better question might be: what can't they be used for? Here are some of the more common uses our customers have for our sleepers:
Raised beds
Garden furniture
Steps Borders and edging
Paths
Decking
Terraces
Retaining walls
Why are used railway sleepers so popular?
Aside from their weathered, rustic charm, and ability to transform a drab outdoor space into an eye-catching and atmospheric one, sleepers have many advantages that bring customers back for more. They are:
Very durable
Solid
Easy to work with
Great value for money
Ready to use
We're here to help
If you're not sure what kind of slate you need to match your existing roof, or surrounding buildings, we can help. With a wealth of knowledge and years of experience, we can quickly and easily help you match not only the right look, but we'll also help you work out how much you need, as well as offering the very best value for money we can.