Quality reclaimed Yorkstone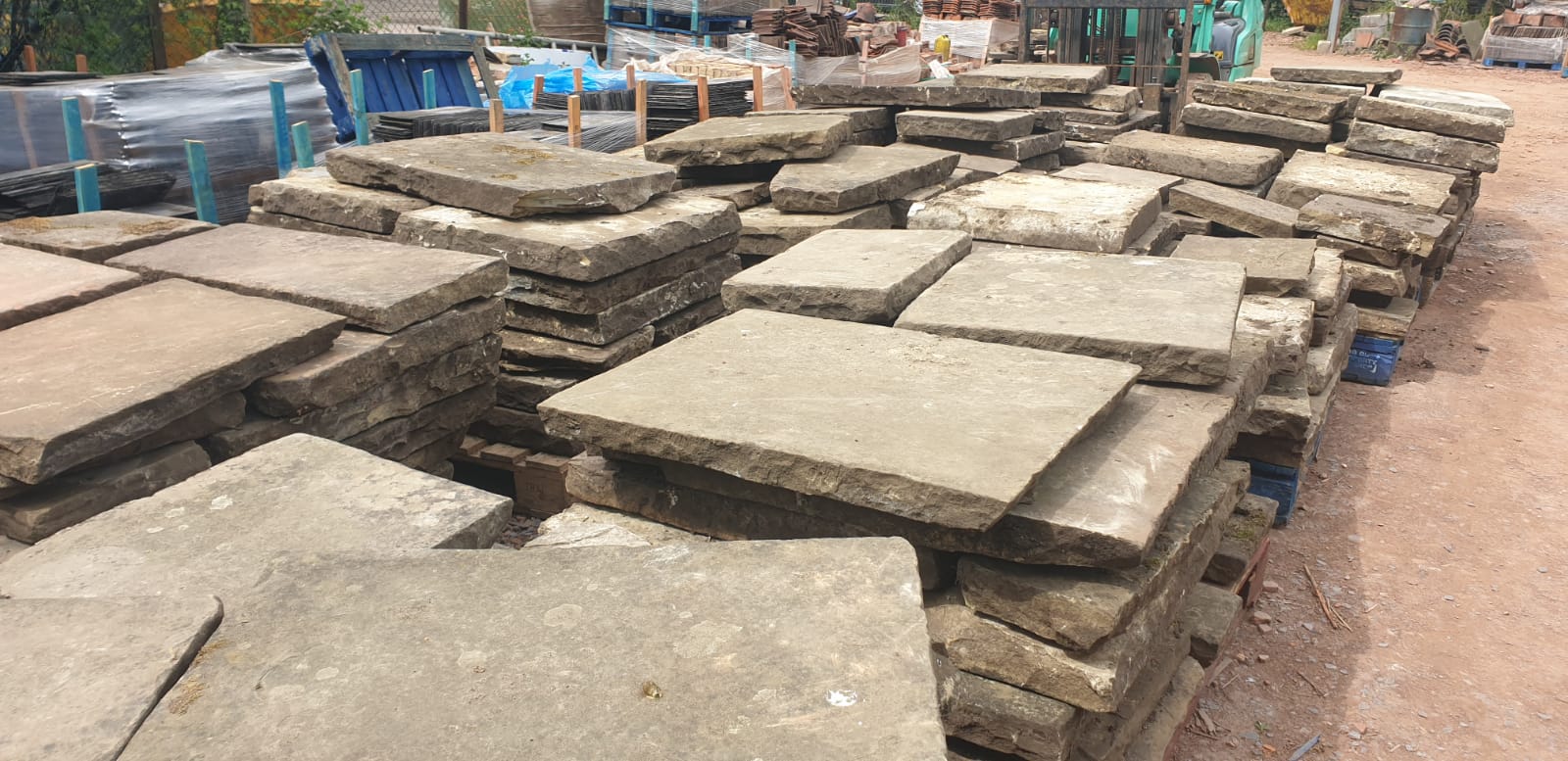 Also known as Yorkshire stone and flagstone, York stone is an extremely durable material that can last literally hundreds of years, and still look great when salvaged and re-used. In fact, it's so hard-wearing, that it's the material traditionally used for London paving.
Our Yorkstone is carefully reclaimed from old churches, mills, country estates and other sites to ensure our stock is of a high quality, and guaranteed to offer that unique, rustic character you're looking for.
We only use trusted demolition contractors to ensure the stone is in the best possible condition, before having it thoroughly cleaned and palletted, ready for delivery.
A range of sizes and colours suitable for your project
We stock a wide range of sizes and colours of Yorkstone, suitable for indoor or outdoor use, including flooring, landscaping, steps and more.
From large flagstones to smaller pieces suitable for crazy paving, all our stock is carefully sorted and graded into useful groups, allowing you to easily choose and find the right stock for your floor or patio.
Expert help and advice
Even professional builders sometimes need a little guidance in finding the right stone to match existing floors or landscaping, and we're on hand with a wealth of knowledge and experience to help you choose the right Yorkstone.
You may be after a specific colour, or need to lay stone in a particular pattern. Whatever your requirements, we'll not only help you to choose the perfect stock, but we'll help you calculate volume and price, too.