Fully-graded and sorted reclaimed slates and fittings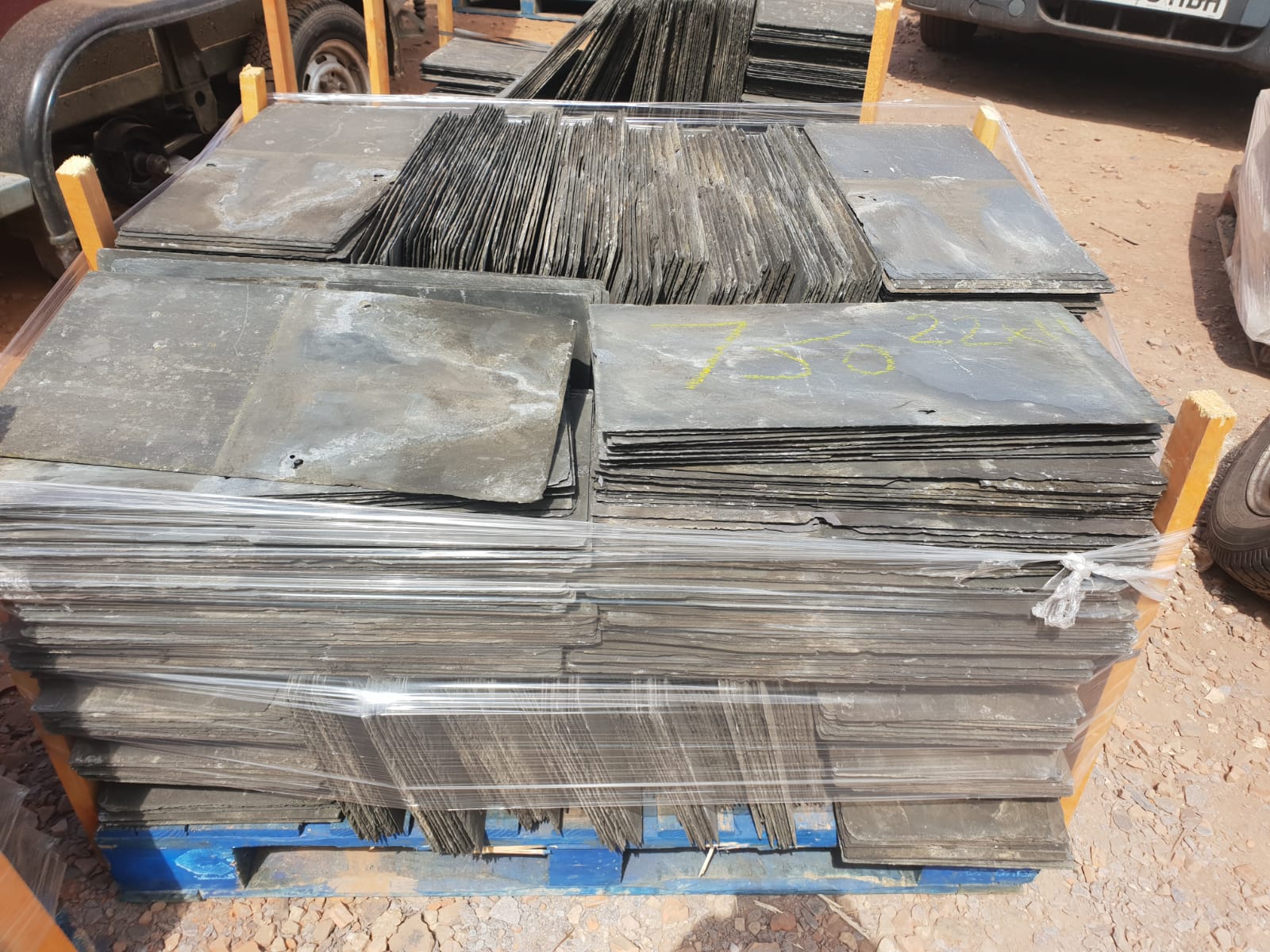 There's a reason that slate has been used for roofing for hundreds of years – it's the perfect material for the job. Impermeable, extremely durable, and non-combustible, it won't shrink, warp or rot, and comes with a life-expectancy of up to 200 years.
Which also means that it's still in good condition when it's removed from old buildings. So you won't be surprised to discover that we stock a large amount of slate in different sizes, colours and grades, that's perfect for re-use on your building project.
All of the slate we stock has been carefully removed from old hospitals, schools, hotels and other large buildings by a trusted and reputable demolition contractor.
What can slate be used for?
Everyone knows slate is perfect for roofing, but it's a much more versatile material you may think, and is ideal for facades, steps, worktops, windowsills, pool surrounds and much more.
Whatever you use it for, slate is one of those materials that always looks great, even when it's old. It's easy to keep clean and free of debris, and doesn't attract moss and lichens to the same extent as clay tiles.
What can reclaimed bricks be used for?
Our slates are carefully graded and sorted to help you find the perfect match for your roofing or other project. The main sizes we always have available are:
But we do stock other sizes as and when it becomes available, so if you need a different size, or have a particularly unusual requirement, give us a call – we regularly add new stock.
We're here to help
If you're not sure what kind of slate you need to match your existing roof, or surrounding buildings, we can help. With a wealth of knowledge and years of experience, we can quickly and easily help you match not only the right look, but we'll also help you work out how much you need, as well as offering the very best value for money we can.